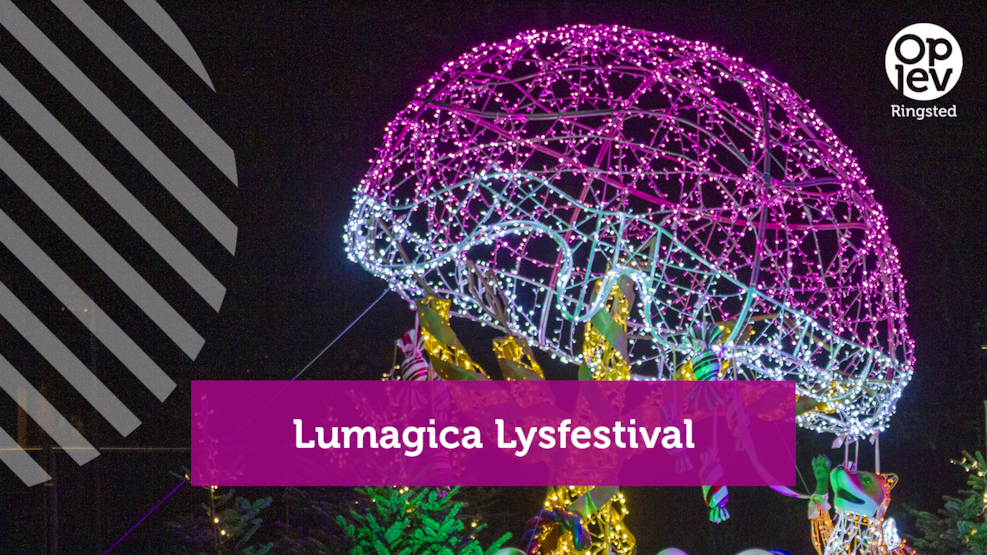 Lumagica
"LUMAGICA - The most enchanting family experience of the year" is a visually innovative winter light festival. An interactive artistic universe of light, where the guest is led through special rooms and scenes, each of which has its own spectacular, unique light and sound experience and history.
At the heart of the light festival you will find the tent area with live music, a lounge atmosphere and good taste experiences, which merge with the rest of the light festival universe.
LUMAGICA is a magical family experience created in high aesthetic quality, which challenges the imagination and invites you to discover the changeability of nature and the seasons. Here, the senses of both adults and children will be stimulated with experiences, empathy, togetherness and interaction with art, objects and lighting technology.
A Unique Universe of Light. LUMAGICA's enchanting light universe offers world-class light experiences where you get the opportunity to experience light shows that are out of the ordinary.
When you stroll through LUMAGICA's route, you will experience giant sparkling sculptures and unique light shows that illuminate the tree crowns in the Light Plant. There will also be a lot of interactive experiences where you become part of the light decoration.
On a 1.2 km long tour, you can experience 19 different light experiences in the form of, among other things, huge luminous animals, a laser show with smoke, a water show, interactive drums, sparkling colors and atmospheric music.
You can walk around at your own pace, and you can take the trip as many times as you want. If you want, you can take a hot cup, some popcorn or churros with you on the trip. Some of the elements you e.g. Will experience the following:
Laser show

Smoke

Project planning

Magical sound experiences

Handmade artistic 3D motifs in gigantic sizes

Pixel Animations

Interactive experiences

Magical Lounge Areas

Gastronomic indulgence

The heat from large coal sites

Lounge areas with delicious food and drink and live music