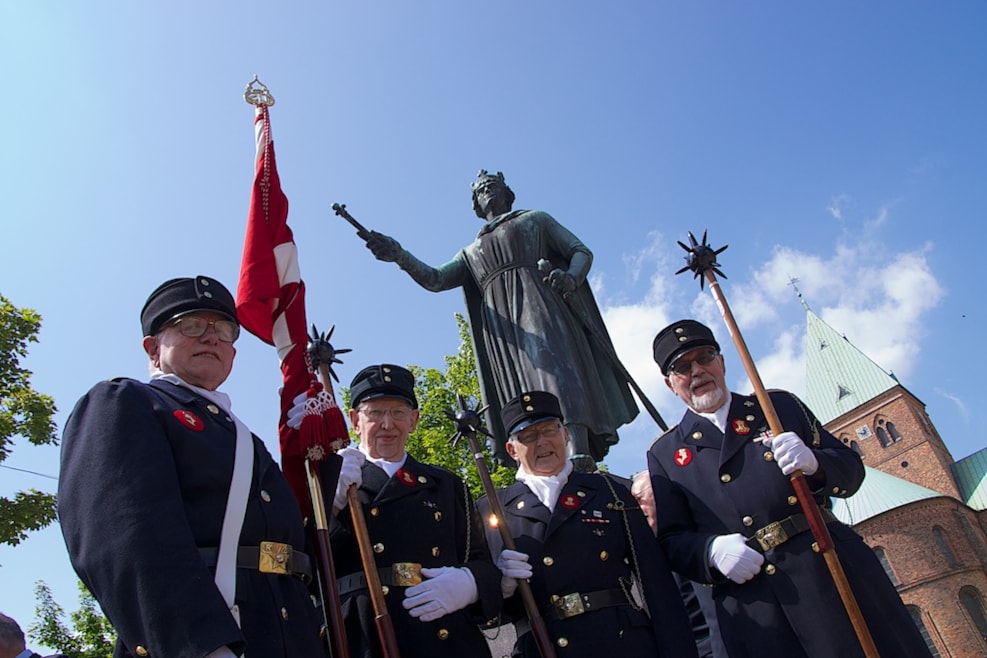 The Night Watchmen in Ringsted
Observe the night watchmen during the summer period. Watch them at the summer in Ringsted and at other events. You can follow the night watchmen on their rounds:
Thursdays: Walking the town giving historic information.
Fridays: Visiting the local cafés and restaurants with songs and high spirits.
Meeting place: The Court Stones.