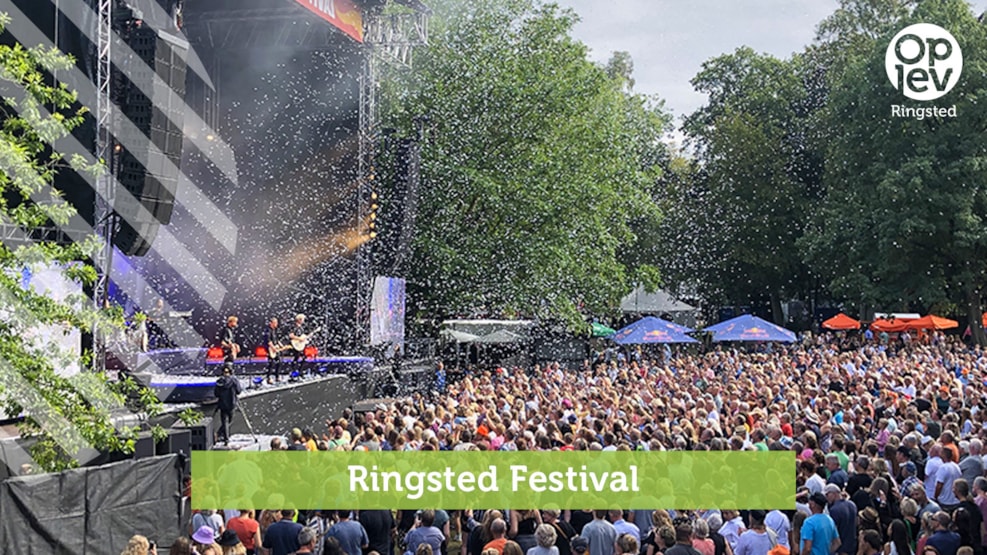 Ringsted Festival
Beautiful surroundings, loving atmosphere and unforgettable concert experiences!
Since its infancy in 2005, Ringsted Festival has manifested itself as a festive, cultural meeting of ages and personalities, and is visited by 13,000 visitors annually, including 4,000 campers - here there is a high ceiling and room for everyone!
The festival offers lots of star concerts, a food mecca for the hungry and everything from champagne to 23-year-old rum for the thirsty.
An atmospheric backdrop
The festival has its very own cozy identity located in Ringsted's 120-year-old, idyllic Lystanlæg, which is decorated with thousands of colored lamps under the beautiful, old trees.
Ringsted Festival is a "hugging festival"
This is what Ringsted Festival's faithful festival-goer Mette believes, among others: "You hug the neighbor you see every day. You hug everyone. There is a very special loving atmosphere that never crosses the line" Mette has no idea what makes the Ringsted Festival so loving: "It just is. It's at the festival that you get the most hugs during the whole year", explains Mette while she laughs.