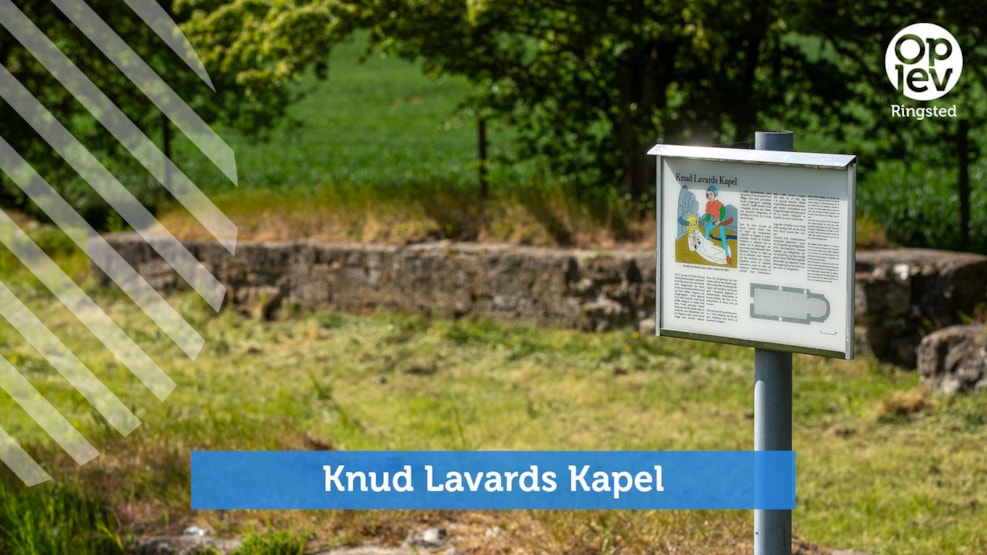 The ruins of Knud Lavards chapel
The ruins of Knud Lavard's chapel.
Pilgrimage chapel erected by Valdemar the Great in memory of his father Knud Lavard, who was murdered in 1131 by his cousin Magnus because of a dispute over the crown. The chapel was erected at the place of the killing.