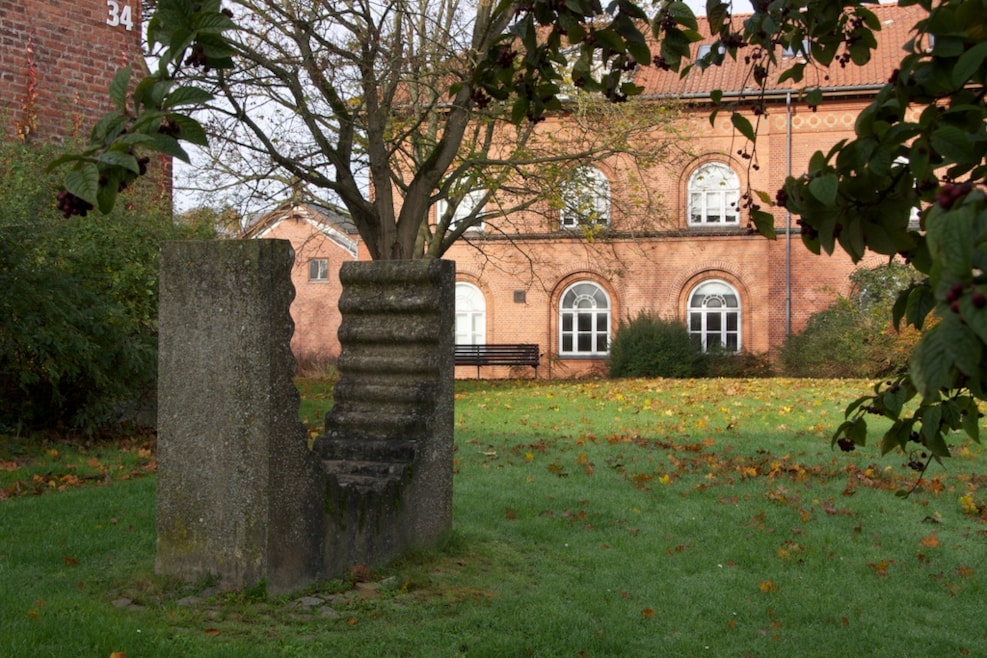 Sculpture at Ringsted Radio Museum
Concrete sculpture at Ringsted Radio Museum. The building behind formerly housed the music school. On 10 November 1991 the sculpture was unveiled by Mayor G. Møller Rasmussen and Peter Michel, Head of the Music School.
It was created by the art student Birgit Johnsen and was donated by Nykredit on the occasion of the town's 550 years jubilee.