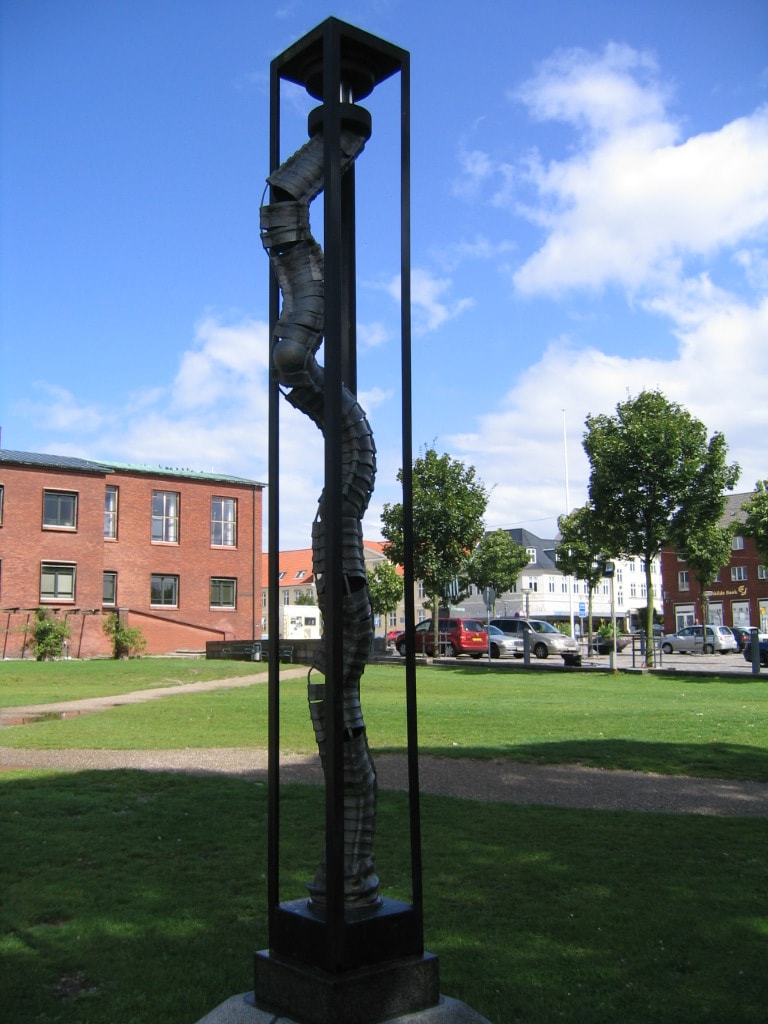 Bronze Sculpture by Jan Leth
"Trapped movement towards the sky" is the name the sculptor has given his work.
The sculpture and painter Jan Leth - he lived for many years in Ringsted - has created this 3 m high bronze sculpture, originally made as a landmark to Nørretorv. Now you can find it on the lawn in front of St. Bendt's Church.
Read about the sculptor, painter and litographic artist
Jan Leth