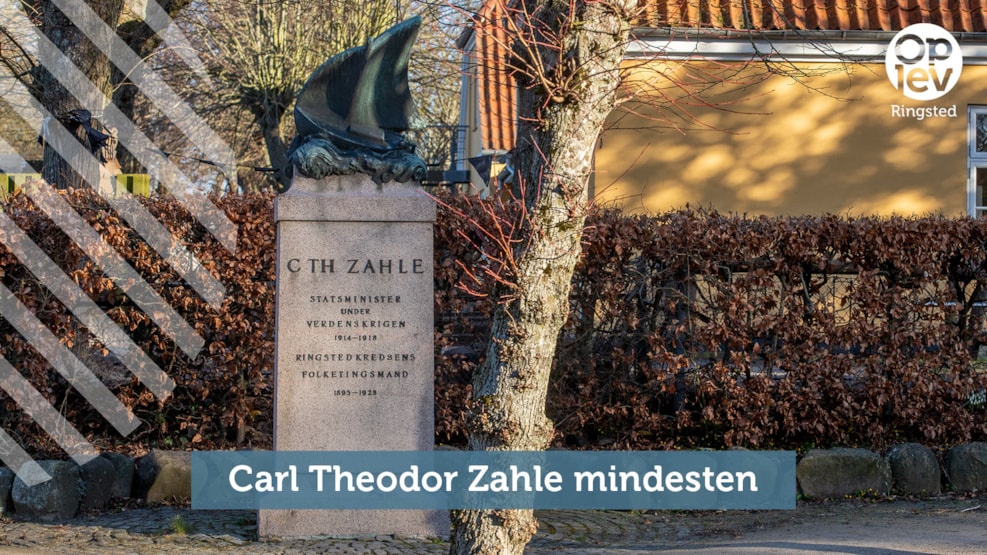 Carl Theodor Zahle Memory Stone
Memorial Stone for Carl Theodor Zahle made by Adam Fischer in 1954. The stone was unveiled on 14 November 1954 in the presence of many members of the Parliament as well as local politicians.
C. Th. Zahle was a Member of the Parliament for Ringsted Constituency from 1895 till 1928 and Prime Minister during World War 1 (1914-1918).
During his period in the Parliament he witnessed many serious cases to be solved. The bronze ship on the top with the doughty helmsman symbolizes the battle to keep Denmark on the right course although the storm raged in Europe.