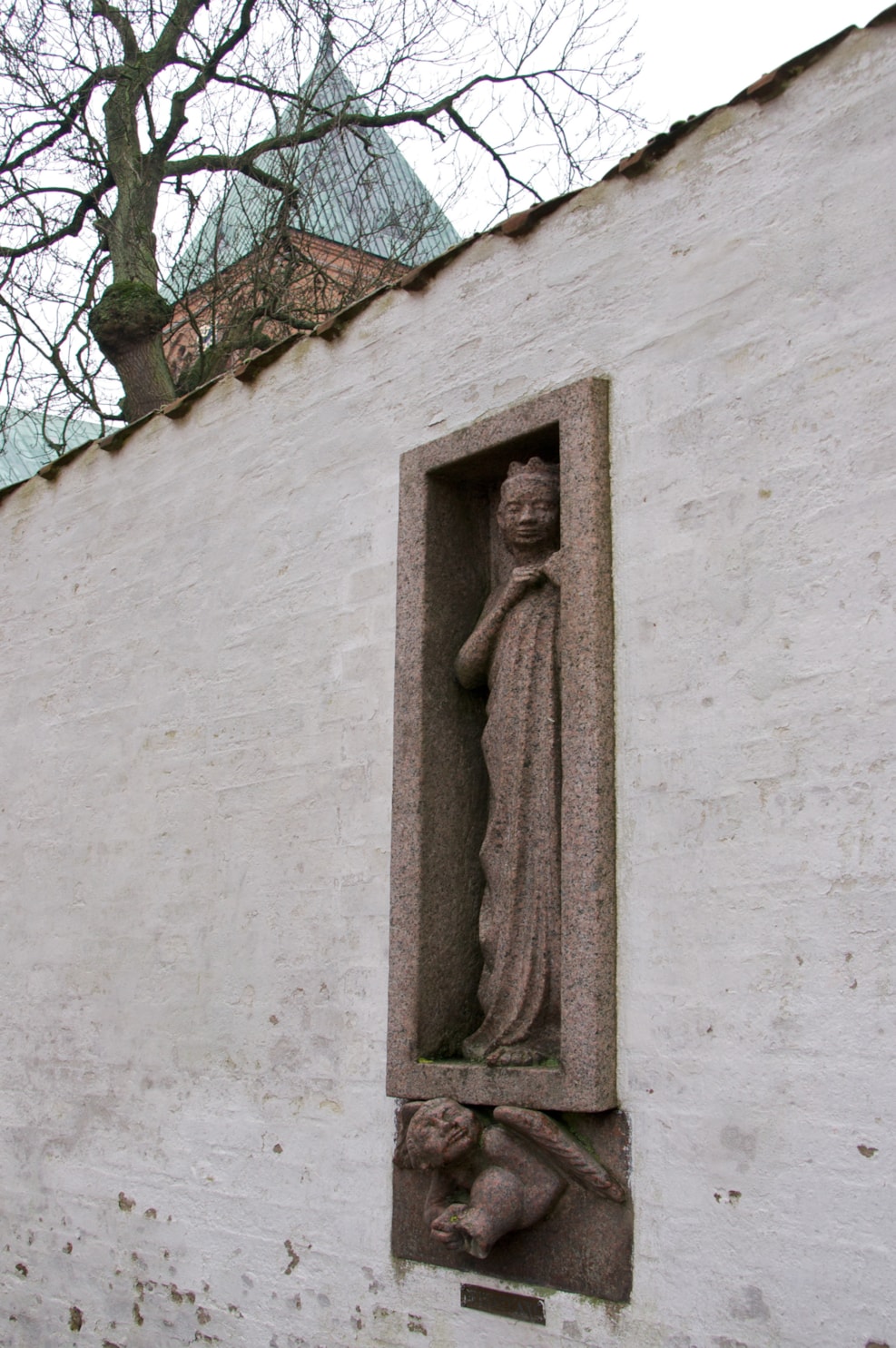 Queen Dagmar's Memory Well
The Queen Dagmar Memorial Well made by the Danish sculptor Henrik Starcke (1899-1973) in 1949.

The Memorial Well was made in honour of the Bohemian Princesse Marketa, who married Valdemar II - Sejr (the Victorious) and she got the nickname Dragomir - Dagmar in Danish. She was a friend of the poor. She died in 1212 and is burried in the Church next to her husband.