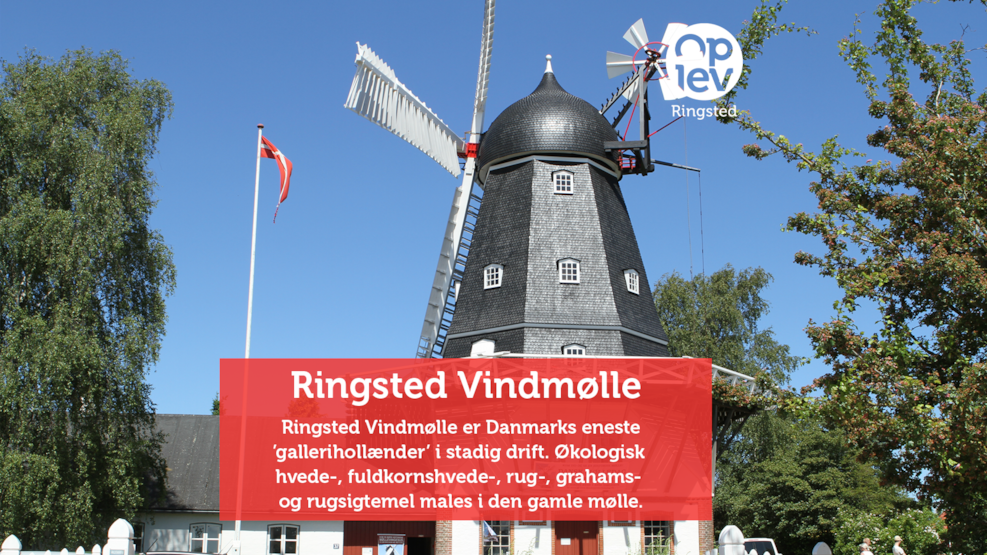 Ringsted Wind Mill
The last one of its kind in Denmark still  operating. Was moved in 1814 from Have Mølle to a location close to its present position. Burned down in 1871 and was then rebuilt.

Open to groups prior to appointment on tel: 5762 6900.

Children under 18: free entry.

NB: Closed fra Christmas till 1 February.