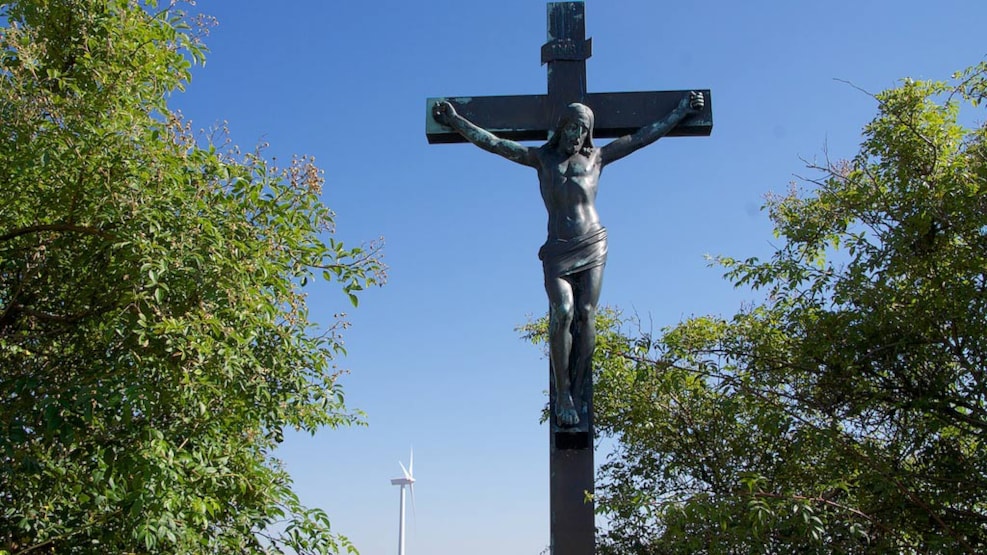 Sneslev Cross
The cross is placed on Haslevvej, on the land of Eskildstrup manor. It was set up in 1931 by the vickar Andreas Fibiger, who was part of Indre Mission (an independent Lutheran revival movement within the Evangelical Lutheran Church) who inherited Eskildstrup Manor in 1922.
The cross is a copy made by the sculptor J.A. Jericau in 1853 and was cast in bronze by bronze caster P.L. Rasmussen.
A. Fibiger put up a  cross at the same time as  the memorial stone of chamberlain Hans S.W. Barner at Eskildstrup Manor.