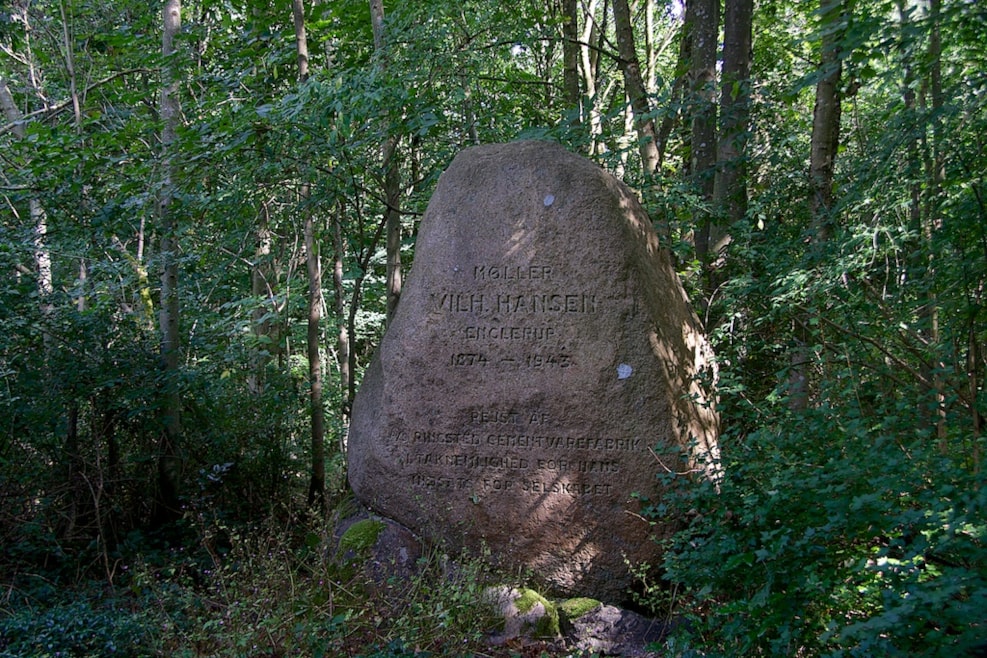 Vilhelm Hansen Memory Stone
Memorial Stone for the miller Vilhelm Hansen, Englerup, placed on 9 December 1944 by Ringsted Cement Factory. The Factory started in a nearby gravel pit, where the stone was found.
Vilhelm Hansen, born on 9 December 1874 in Sigersted, owned Alsted Mill from 1900-1914. In 1914 he also bought Englerup Mill which he ran till his death on 30 September 1943.
Vilhelm Hansen was a very active man with many honorary offices.
The stone was carved by the stone mason Svenstrup and is now placed on Ømarksvej close to Englerup Mill.