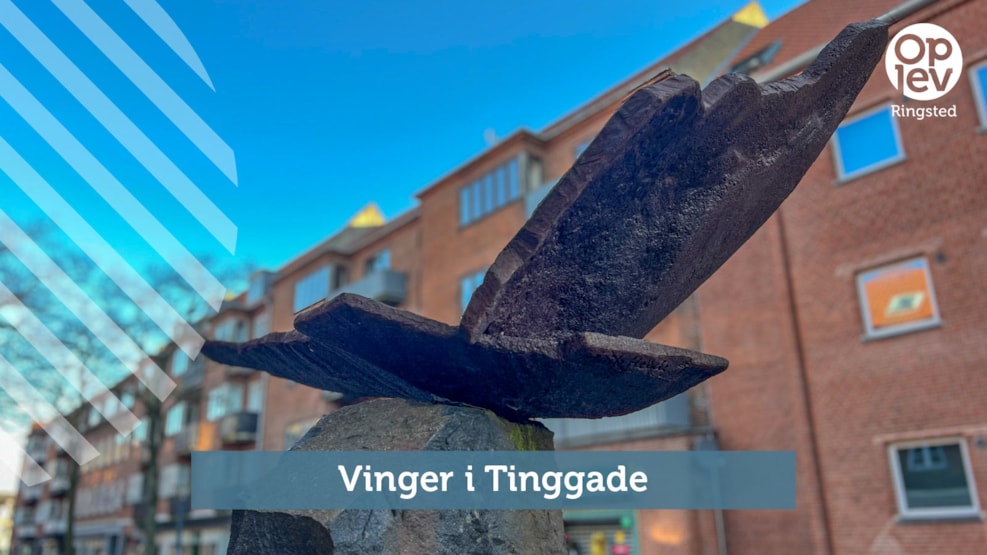 Wings in Tinggade
The artist, Erik Heide is known for using wings in his sculptures and keeping the wings in a fascinating movement.
The Sculpture was sponsored by the Post Office and Ringsted Municipality after the renovation of the street back in June 1994.
The Post Office, however, moved to Føtex in 2014 (the food store by RingStedet).