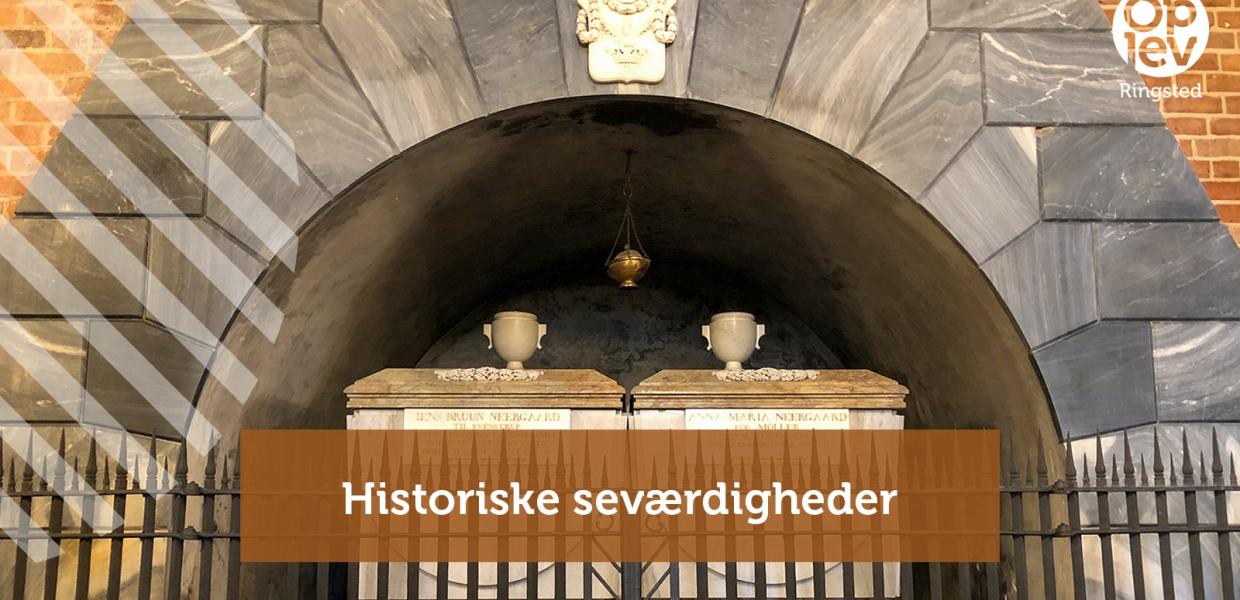 Photo:Oplev Ringsted / Heidi Taymyr
Historical sights
"Ringsted has as much history as the kings' Jelling - history just waiting to be told."
Someone once said that about the exciting history connected to Ringsted.
Ringsted is an old market town, founded around the year 1000, with a significant history and vibrant present. In part of the Middle Ages, Ringsted was the most important town on Zealand. It was at the 'Tingstenene' in the city center that important decisions were made, and Danish kings and queens were buried in St. Bendt's Church.
It is not known exactly when Ringsted acquired the status of a market town, because the city's oldest archive has been burned, but it is known for certain that the city was the royal seat under several kings in the early Middle Ages. The country's heirs to the throne received their royal homage in Ringsted right up until the time of Christian IV.
The breath of history
In Ringsted, there are plenty of places where you can almost feel the whir of history. The most well-known is probably St. Bendt's Church, where several royals are buried. But in addition there is also Gyldenløveshøj, Hagbards Høj, Ridebanen, Valsøgård, Knud Lavard's Chapel and much more.
Ringsteds historie
Anette Månsson fortæller Ringsteds spændende historie i disse 5 videoer.